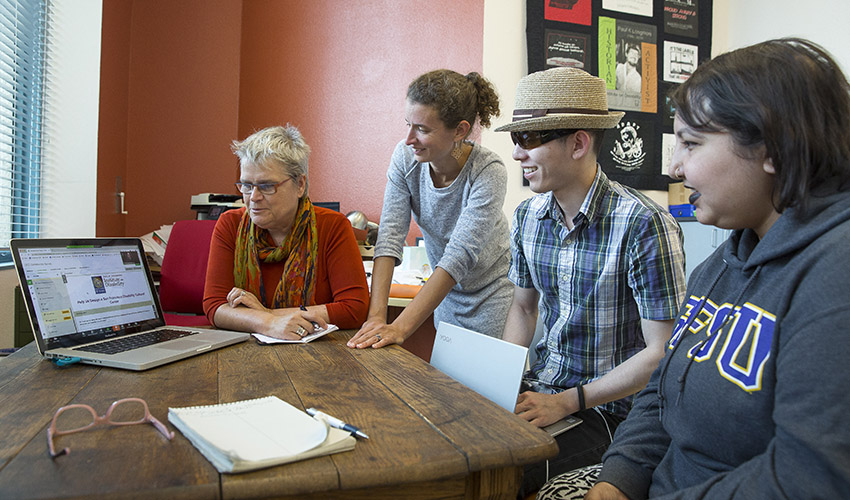 Superfest Disability Film Festival is the longest running disability film festival in the world. Since it first debuted in a small Los Angeles showcase in 1970 it has become an eagerly anticipated international event hosted by the Paul K. Longmore Institute on Disability. For 35 years, Superfest has celebrated cutting-edge cinema that portrays disability through a diverse, complex, unabashed and engaging lens. Superfest is one of the few festivals worldwide that strives to be accessible to disabled filmgoers of all kinds.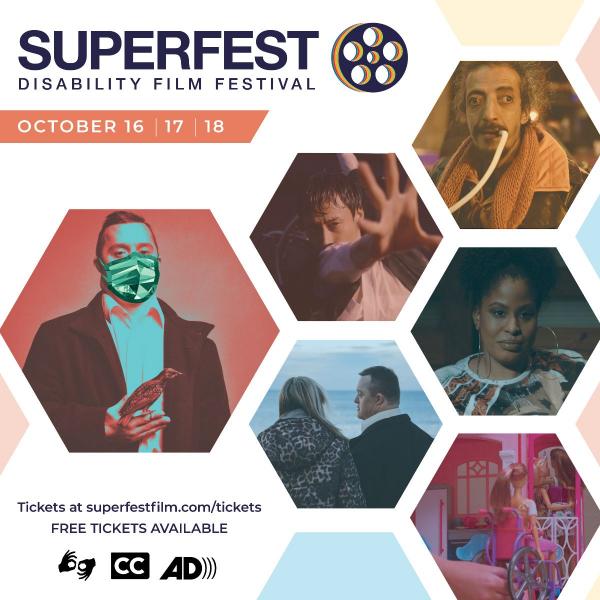 Alt text: Film stills with multicolor transparencies over them. One has a mask superimposed over a person's face. Text reads: "Superfest Disability Film Festival, October 16, 17, 18. Tickets available at superfestfilm.com/tickets. Free tickets available. ASL interpretation/captions/audio description provided."
In October of 2020, in the face of the COVID-19 pandemic, Superfest hosted its first festival completely online. The virutal landscape allowed more people than ever to experience the magic of Superfest. While this year's films are not available to watch to protect the rights of the filmmakers, the panel discussions that followed the films were recorded and are visible on our YouTube channel should you wish to see them. The 2021 festival was also hosted online, gathering attendees from all over the world!
At Superfest we also host something called "Superfest Showcases" in which we provide more private screenings of some past Superfest films to select audiences and groups. If you're interested in hosting your own Superfest Showcase, please visit the Superfest Showcase website for more information. Our Showcases have been held worldwide, as well as virtually in this era of social distancing.
If you'd like to support Superfest, we welcome donations.
To learn more about the festival, please visit the Superfest website.
View Our Highlight Reel Featuring Selections From Superfest's Past Award-Winning Films!
Office and Library Hours
Our Library
Subscribe
Disability Remix blog