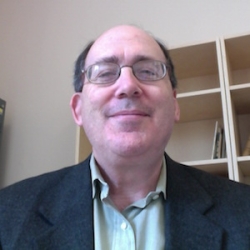 Steve Harris
Advisory Committee - Emeritus
Biography
Steve Harris is a consultant providing legal, strategy and corporate affairs management services to organizations in the San Francisco Bay Area and nationally. Steve was retained to help create Cometa Networks, a joint-venture of Intel, ATT and IBM. He has served as senior vice-president—Corporate Affairs and General Counsel for SoftNet Systems, Inc., a public company and leading provider of high-speed internet access and related services over cable, satellite and wireless technologies. He was responsible for legal, communications, human resources and other corporate matters.
Prior to joining SoftNet, Steve worked at Pacific Telesis Group from 1983-1998, in the areas of regulatory and external affairs, policy and strategy. In the early 1980's, Steve was Commissioner's Assistant and Special Assistant to the General Counsel at the Federal Communications Commission and was previously in private practice.
He is a graduate of Brandeis University and the University of Michigan Law School. He has also received an M.A. in History from San Francisco State and is currently pursuing a Ph.D. in History at UC Davis. Steve and his wife, Gina, live in San Francisco.