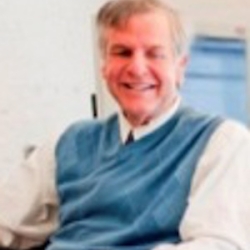 Bryan Bashin
Advisory Committee - Emeritus
Biography
Bryan Bashin has been active in the blind community of Northern California for over 25 years.
Following graduation from UC Berkeley with a degree in journalism, he worked as a science writer for Bay Area newspapers. He has served as Regional commissioner at the U.S. Department of Education's Rehabilitation Services. From 1998-2004, he was Executive Director at the Society for the Blind in Sacramento, California.  From 2005-2010, he worked as a consultant, assisting blind professionals entering the job market.
Since 2010, Mr. Bashin has served as the CEO of the San Francisco Lighthouse for the Blind, which was founded in 1902 and is northern California's most comprehensive provider of blindness services to more than 3,000 individuals every year.